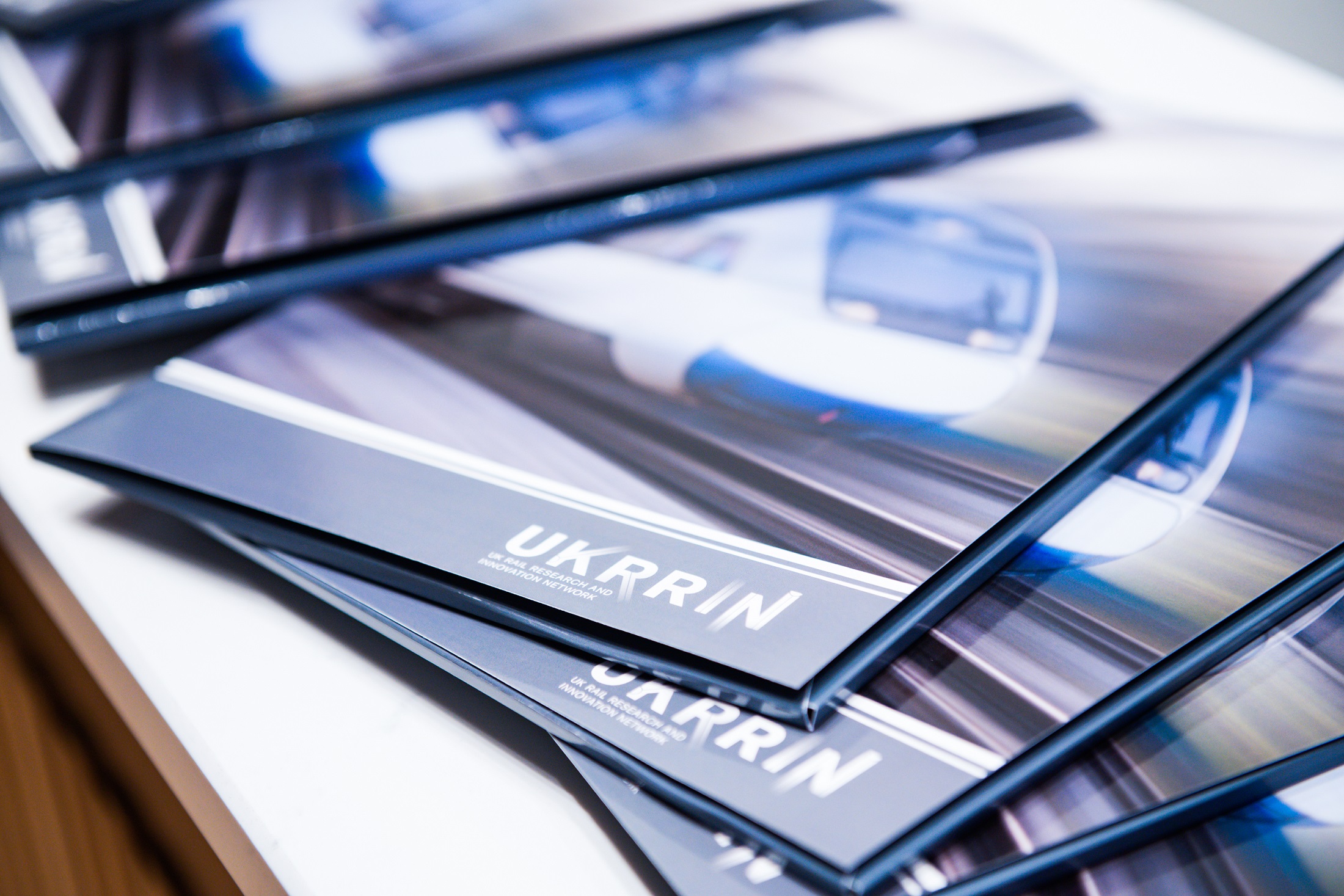 The UK Rail Research and Innovation Network (UKRRIN) is delighted to announce that it is set to receive millions of pounds in investment from Network Rail to boost UK rail research and development.
The Network Rail Research Framework agreement will see contracts signed with eight UKRRIN universities to bolster innovation in the sector. The research will focus on the UKRRIN key themes of digital systems, rolling stock and infrastructure.
Joanna Binstead General Manager of the National Training Academy for Rail / Head of Innovation, Siemens Mobility and Chair of UKRRIN said: "We are thrilled that following our launch last year the UKRRIN Centres of Excellence have signed the Research Framework with Network Rail.  This is a significant milestone in the development of UKRRIN and further demonstrates the power of the UKRRIN network when seeking to innovate and collaborate."
Funding will be spread across the University of Birmingham, University of Huddersfield, University of Southampton, Newcastle University, Loughborough University, University of Nottingham, University of Sheffield and Heriot Watt University. These universities are already working in partnership with industry undertaking research and development work and innovation projects that are seeing new products and services being developed and brought to market.
Professor Clive Roberts, Director at the Birmingham Centre for Railway Research and Education, University of Birmingham said: "This funding further builds on our excellent relationship with Network Rail as one of their strategic University partners.  As the home of the UKRRIN Centre of Excellence in Digital Systems, we are already delivering a range of R&D projects with our industrial partners under the auspices of the ground-breaking UK Rail Research and Innovation Network partnership between industry and academia.
"Our objective is to deliver a step-change in rail systems capability in order to create a more efficient, cost-effective, customer- and carbon-friendly railway that delivers more capacity safely.  This agreement with Network Rail provides a significant boost to the UK's leading rail universities and cements the strong working relationship we all have with Network Rail."
Professor Simon Iwnicki, Director at the Institute of Railway Research, University of Huddersfield said: "The framework agreements with Network Rail will give increased stability to the University teams which are supporting the UKRRIN network. Here at Huddersfield we are putting in place world class facilities to support the UKRRIN Rolling Stock Centre of Excellence and the commitment which Network Rail are demonstrating through the agreements will allow us to engage with them on a number of research projects aimed at improving the performance and reliability of the railway network."
-End –
Notes to editors:
About UKRRIN: The UK Rail Research and Innovation Network (UKRRIN) is designed to create powerful collaboration between academia and industry, aiming to provide a step-change in innovation in the sector and accelerate new technologies and products from research into market applications globally. UKRRIN comprises four Centres of Excellence covering Digital Systems, Rolling Stock, Infrastructure and Testing.