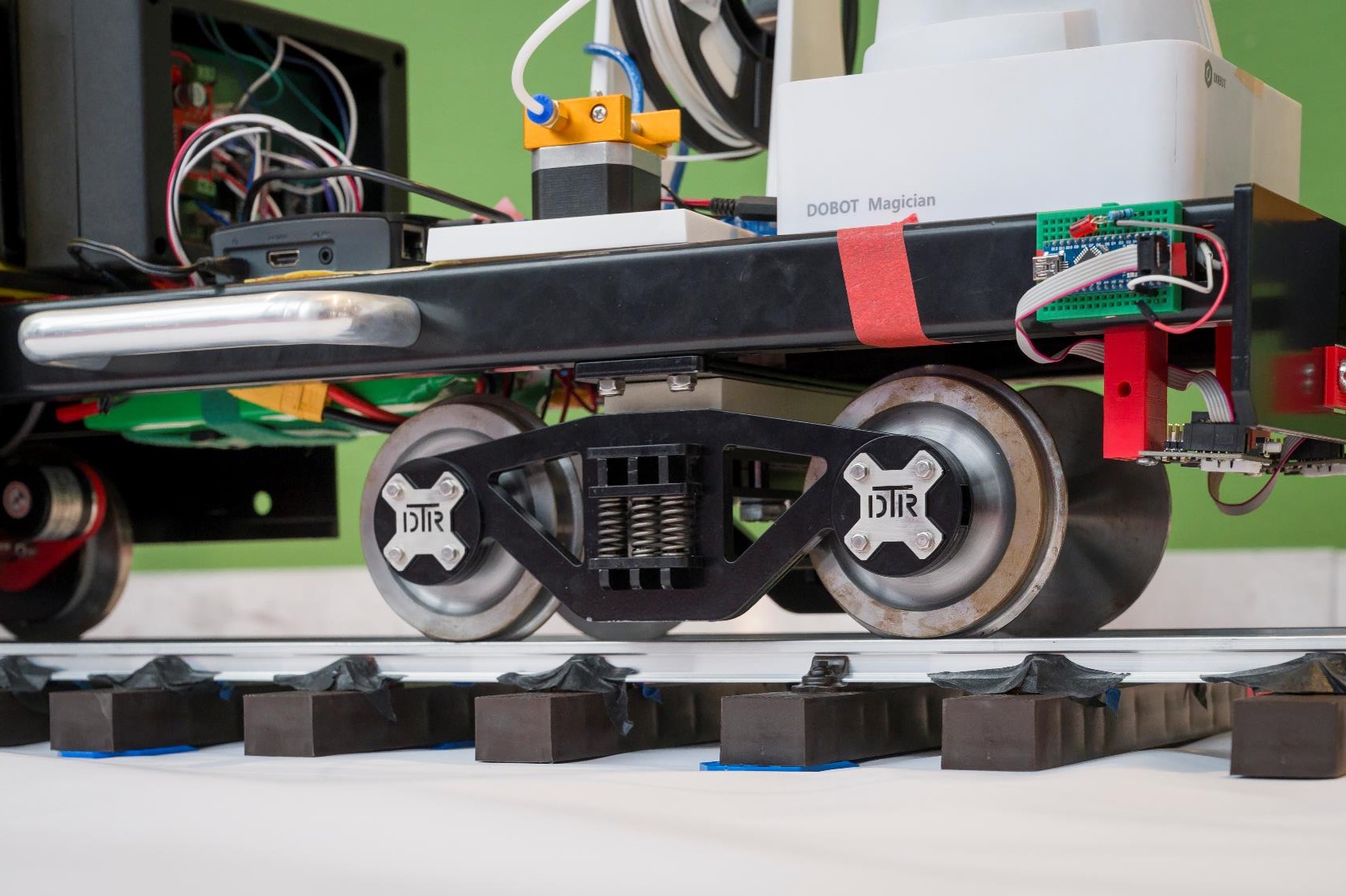 Diverse talent and skills to build UK rail capabilities. This was the theme of our second Annual Conference which took place at the Repertory Theatre in Birmingham – 21 November.
Over 260 delegates from across the rail innovation community converged for the one-day event which covered many key topics from a case study keynote address on quantum technologies – given by Richard Murray, Business Development Director, Teledyne e2v – to UK export performance, and a debate on whether we are doing enough to nurture young talent in rail. The event was also for the first time followed with a networking conference dinner, which provided opportunities to digest the day's discussions in a slightly more informal setting.
We shared the latest UKRRIN developments since the 2018 launch, and formally welcomed new network members with Lancaster University, joining the Centre of Excellence in Digital Systems, Universities of Bristol and Cambridge joining the Centre of Excellence in Rolling Stock, and new industry partners Furrer and Frey, Wordline and Serco.
The network is a key delivery mechanism for GB rail to bring new innovations and technologies to market both in the UK and across the globe. Strong focused partnerships between academia, rail supply chain and industry made possible due to the existence of UKRRIN, are key to helping the rail industry deliver its goals. Luisa Moisio R&D Programme Director, RSSB and Andy Doherty, Chief Technology Officer, Network Rail, helped to put this into context with a presentation looking at the future research challenges and opportunities that will be brought about in CP6. Delegates then had an opportunity to explore a showcase of research which demonstrates how the UKRRIN network members are already delivering against the challenge areas identified as part of the RTS Refresh.
This prompted a great deal of animated discussions, which continued as delegates explored an exciting network exhibition. Showcasing a selection of research projects, facilities and demonstrators from UKRRIN Centres, the interactive exhibition also highlighted the range of services provided by the coordinating hub supporting the network – from getting new research ideas off the ground, to capability mapping and finding the right partners for innovation activities.
Celebrating the work of early-career researchers and young rail professionals was also on the agenda as winners of the RSSB/UKRRIN Young Innovator Award were also announced, with Mohamad Samra  (University of Birmingham) winning the prize, and Nabilah Farhat (Loughborough University) and Pedro Antunes (University of Huddersfield) named as runners-up.
We are keen to continue sharing network developments as and when they occur and providing forums for the rail innovation community to come together and explore opportunities to deliver the innovation rail needs through partnership. We would like to thank all delegates, exhibitors, speakers and advocates of UKRRIN for their part in helping to make our second Annual Event a success. Watch this space for news in spring 2020 of arrangements for our third event which will take place November 2020.
More about this event: