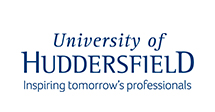 The Centre of Excellence in Rolling Stock (CERS) aims to meet the current and future demands of the GB rail industry for research and innovation to support the next generation of railway vehicles. The CERS links with other centres in the UKRRIN Network to provide a 'one-stop shop' for all rolling stock development.
The Centre is integrated into UKRRIN and is focussed on the major themes of Reduced Whole Life Cost vehicles and Future Low Energy vehicles.
Overview of the Reduced Whole Life Cost theme
A major challenge to the railways in the UK and Europe is to accommodate the agreed requirements for modal shift from road to rail. A big factor in this is the competitiveness of the railway system to support this the CERS will explore a wide range of innovative technologies applied to the design, manufacture, operation and maintenance of railway vehicles. A key aim is to develop new components and vehicles that are designed for low maintenance, high reliability and have integrated monitoring and smart maintenance as part of the vehicle design.
Overview of the Future Low Energy Vehicle theme
The energy performance of railway systems is an essential factor in maintaining the overall sustainability of the network. Although railways have several inherent advantages, these are in danger of being eroded by rapid technological developments in other modes. The CERS facilitates research into a wide range of energy optimisation techniques and will provide a test bed for innovations aimed at reducing carbon emissions and improving sustainability.
To learn more keep reading below.
Or alternatively you can download the full brochure here: