World Congress on Railway Research (WCRR)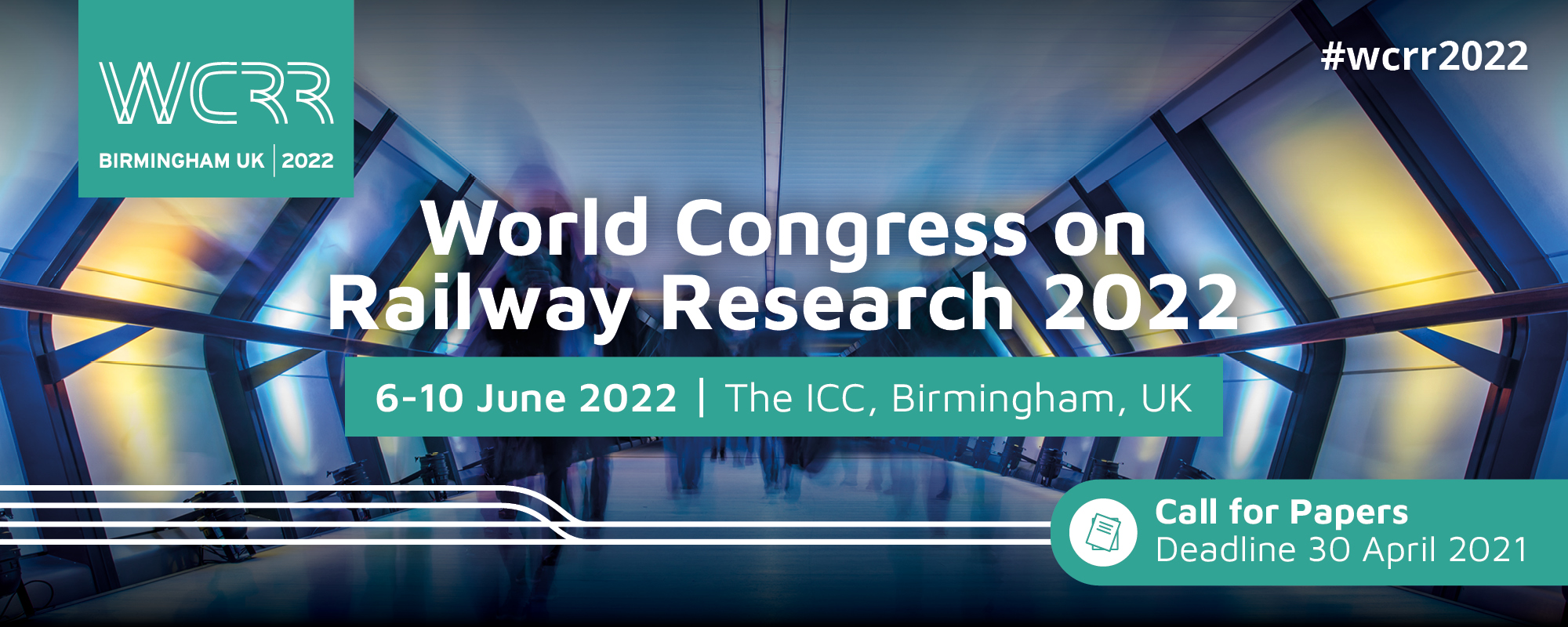 RSSB and University of Birmingham are proud, on the behalf of the United Kingdom, to host the 13th World Congress on Railway Research (WCRR).
The theme for 2022 is: Reshaping our railways post-pandemic: Research with an impact
With the Covid-19 pandemic having huge and long-lasting impact on the rail sector, the new knowledge and novel solutions generated by research are even more important than before and they will be essential in the recovery.
Increasing research quality and speed, putting the findings quickly into action and fostering international co-operation to work together on the common challenges faced by the railways will be key to our ability to attract customers back, deliver great value for money and lead on transport sustainability.
As the flagship international congress on railway research WCRR 2022 will bring together the global community to explore this theme over the course of an exciting five day programme of activities. We look forward to welcoming you to the heart of the UK, and this Congress which will champion technical development, advocate collaboration and inspire the next generation of rail professionals.
The organising committee is now inviting the submission of abstracts for congress presentations. Visit the WCRR website for more information and to download the guidance document.
About WCRR
The World Congress on Railway Research (WCRR) is the world's largest international congress on railway research, founded by SNCF (France), DB AG (Germany), Trenitalia (Italy), RTRI (Japan), RSSB (UK), TTCI (USA) and UIC.
WCRR was first held in 1994, hosted by SNCF, and the coming WCRR 2022 in the UK will be the 13th Congress. From the beginning, WCRR has aimed to provide opportunities for an overview of railway technical development and to discuss its future direction from the management perspective of the world's railway operators. WCRR is the only cross-thematic congress in the world dedicated to the subject on innovation in the railway sector, addressing everyone from railway companies to industry and research institutions.
WCRR 2022, which will be held in Birmingham, UK from 6 – 10 June 2022, will be a major gathering for the global railway research and innovation community to exchange ideas, and will also be a great opportunity to present the technology of your organisation to railway experts from around the world.