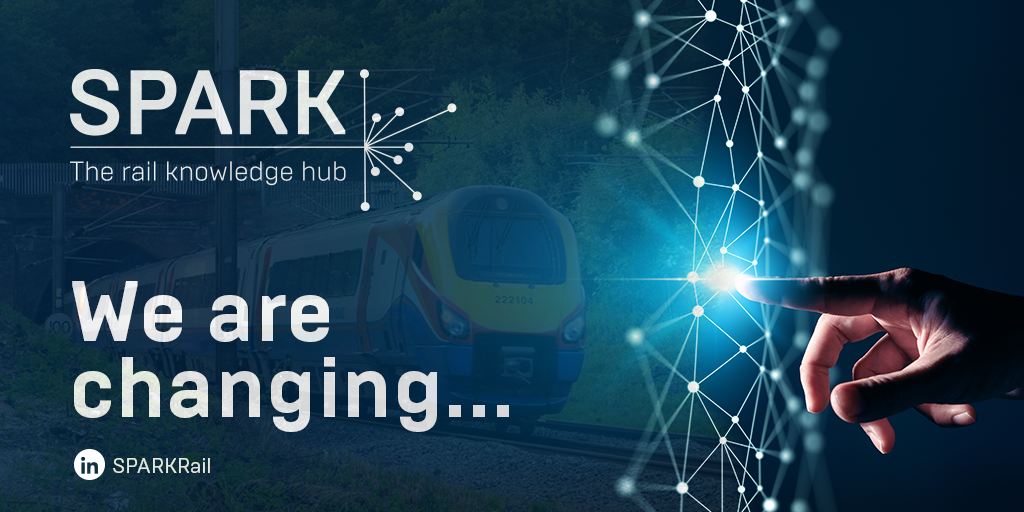 Over the coming weeks, you will notice changes to the SPARK website, as it migrates to a new platform.
SPARK, the rail knowledge hub is managed by RSSB in partnership with UIC and was launched in 2011 as a key resource for the global rail industry to find information on rail research, capabilities, and expertise. UKRRIN members have using the hub as a key dissemination platform since it was launched, and look forward to continuing to do so in the coming years.
A refreshed rail knowledge hub will be available in April, with some adjustments made to site functionality following a review of the most commonly used features. SPARK will, however, retain the strong search functionalities and wealth of content, to enable you to enhance your knowledge of rail research and find the information you are seeking.
A content freeze is now in place to allow migration activities to take place, so please look out for further communications from the SPARK team in the near future.
Please contact: spark@rssb.co.uk if you have any questions.
Follow SPARK on LinkedIn:
You can now also keep up to date on the latest SPARK rail news, updates and discussions on LinkedIn: www.linkedin.com/company/sparkrail