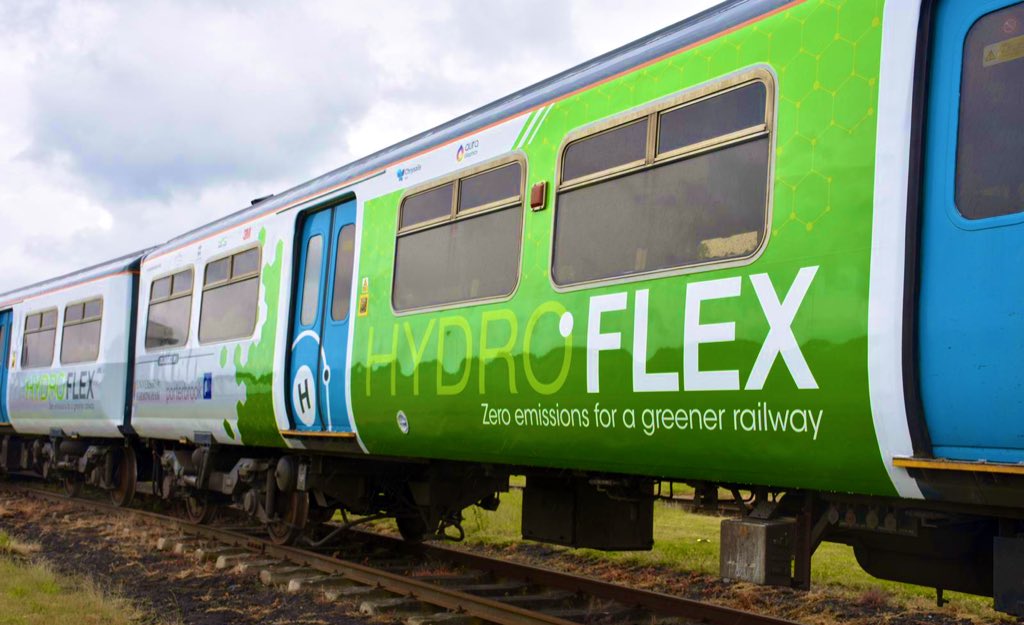 Rail Live is one of the highlights in the rail events calendar, taking place over two days at the Quinton Rail Technology Centre in Warwickshire. This year saw the launch of HydroFLEX, the UK's first hydrogen-powered train delivered by the Birmingham Centre for Railway Research and Education (BCRRE) (part of the University of Birmingham) and Porterbrook.
The project, which took just nine months to complete from the initial announcement at InnoTrans last September, saw the converted class 799 train demonstrate the technology to a live audience at the show. The train ran 12 times over the course of two days carrying more than 500 passengers, including industry professionals, media and Government officials. It was an opportunity for Rail Live attendees to be part of history and experience the technology in action and to speak to HydroFLEX engineers' first-hand about the project.
This was an important milestone in decarbonising the railway and bringing hydrogen technology to Britain's network. Development of HydroFLEX is set continue after it was announced that the team has secured funding for mainline testing from Innovate UK's First Of A Kind funding.  It is hoped that mainline testing will begin in the autumn and will bring us much closer to delivering hydrogen-powered passenger trains into commercial operation on the UK network.
BCRRE and Porterbrook received overwhelmingly positive feedback from passengers including Bernadette Kelly (DfT Permanent Secretary), Sir Peter Hendy (Chairman, Network Rail) and Andrew Haines (CEO Network Rail), Chris Grayling MP (Secretary of State for Transport) and Andy McDonald MP (Shadow Secretary of State for Transport).
This project is a perfect example of what can be achieved when academia and industry work together in an effective partnership to accelerate ideas through the innovation process to market-ready solutions.
Rail Live attendees also had the opportunity to find out more about BCRRE and the UK Rail Research Innovation Network (UKRRIN) and how universities work with industry to innovate in the sector. Based in the Innovation Zone, our academics and commercial managers were on hand to discuss industry requirements and potential opportunities to collaborate. Industry partnerships and conversations are always encouraged and are essential if we are to make real-world changes for the benefit of the industry and the communities we serve.