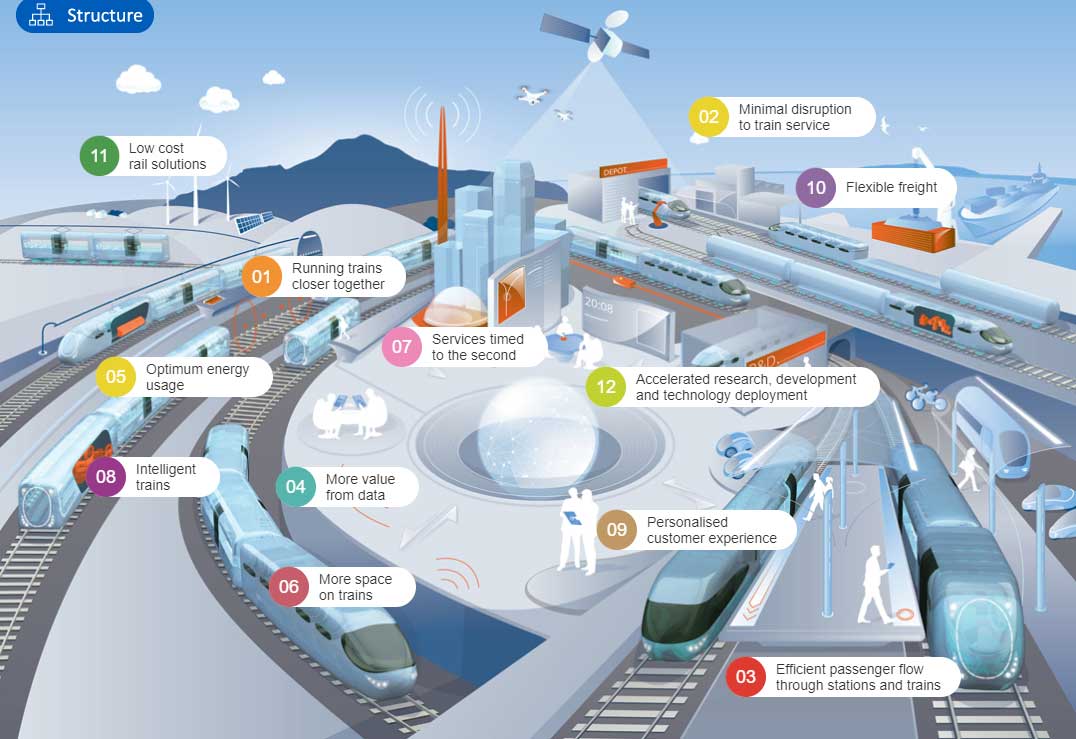 One of the core functions of the coordinating hub supporting UKRRIN is the pillar focused on links to industry strategy.
As part of this,  we have  joined forces with RSSB, Network Rail and Siemens to be part of the cross-organisational, new collaborative group tasked with updating and refreshing the Rail Technical Strategy (RTS).
The Rail Technical Strategy was first published in 2012 and set out a 30 year strategy for GB rail, considering the research innovation and technological developments that could deliver the railway of the future. This was followed in 2016 by a Capability Delivery Plan (RTS CDP) which added further layers of granularity and supported the initial strategy by breaking its 6 overarching themes down into a series of key capability areas. A refresh of the strategy  is now needed given the ever-changing landscape and current climate to ensure it remains live, and encompasses all aspects of the future vision for GB rail.
Visit our event page to find out about an upcoming engagement workshop and opportunity for you to contribute to the refreshed draft.